Our East Coast Facility Cuts Lead Times & Cost on Top Stock Products
Many of Our Top-Selling Products are Available for Same-Day Shipping
We've heard you loud and clear: as of March 2017, we have an East Coast warehouse! We will begin shipping 125 of our most popular products the same-day to any location within 21 states in the Northeast US (see below).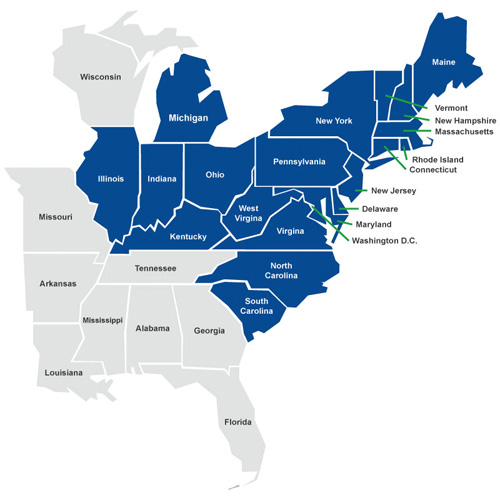 To meet your needs and get you products faster, we are now stocking select inventory at our East Coast distribution facility. With all of our partners in mind and their East Coast customers, our new warehouse will allow you to:
✔ Save on shipping fees
✔ Reduce delivery time
✔ Satisfy your customers' needs quickly
The new facility will not impact the delivery times for your West Coast customers, but will improve service to the Eastern US. All UPS orders received before 5pm Eastern Time will ship the same-day while Federal Express orders have a daily deadline of 2pm Eastern Time.
View the list of available products in our East Coast warehouse and get answers to any additional shipping questions below.