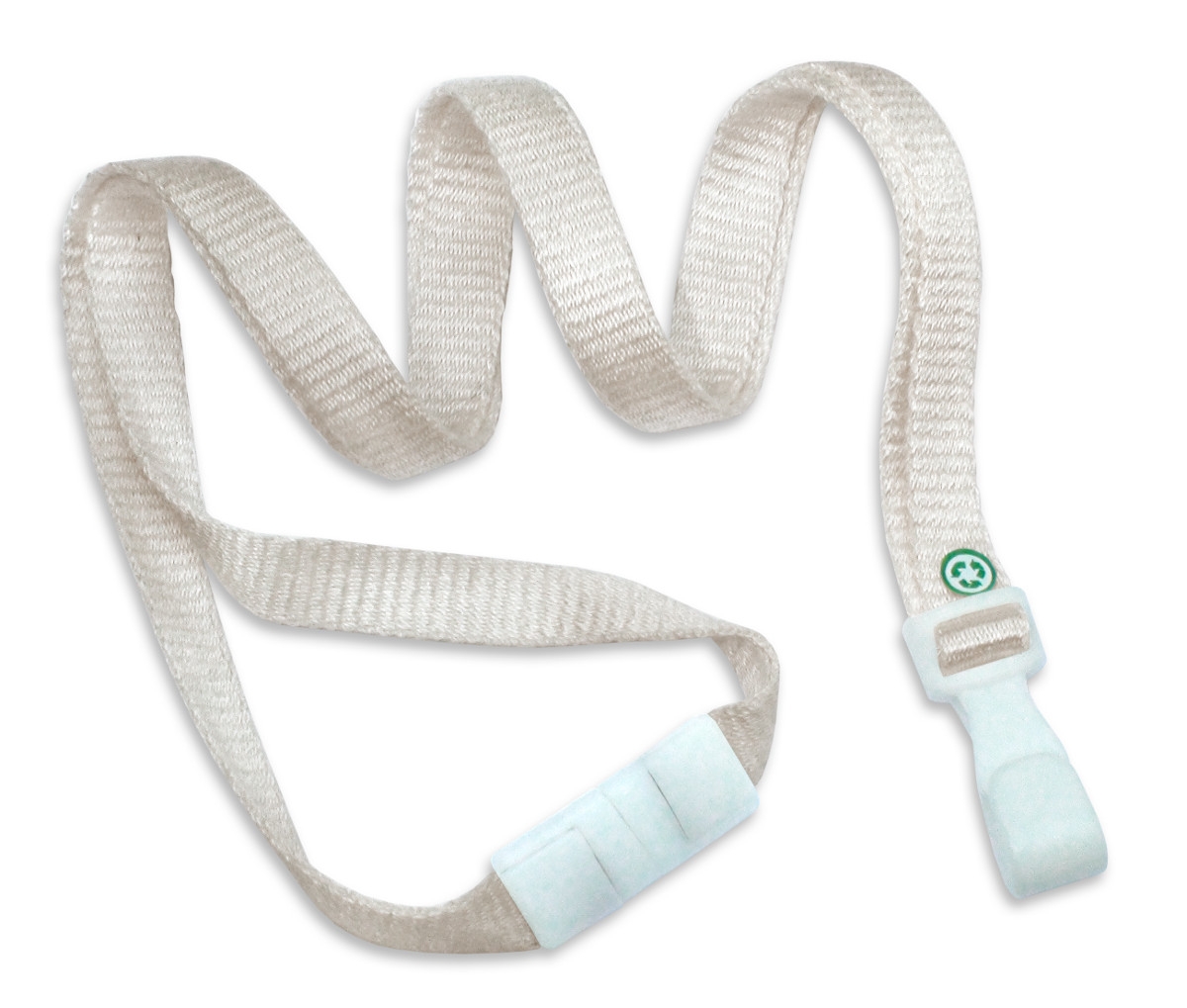 We're proud to offer two different lanyard options for the environmentally-conscious among us: recycled P.E.T. lanyards and bamboo lanyards.
Recycled P.E.T. lanyards are made from 100% recycled polyester (100% post-consumer waste). We customize these lanyards using a water-based ink to make them a more "green" solution overall. Recycled P.E.T. lanyards are only available with a wide plastic hook end fitting. A safety breakaway can be added as well.
Bamboo lanyards are made of rayon fibers made from bamboo. Bamboo is one of Earth's most sustainable resources and is easily broken down into soil. These lanyards are also customized using water-based inks. Bamboo lanyards are available with the following end fittings: split ring, NPS swivel hook, NPS swivel bulldog clip, trigger snap swivel hook, wide plastic hook and lobster claw swivel hook.
Each material is available as a 5-day or 10-day lanyard, and each time frame comes with different options.