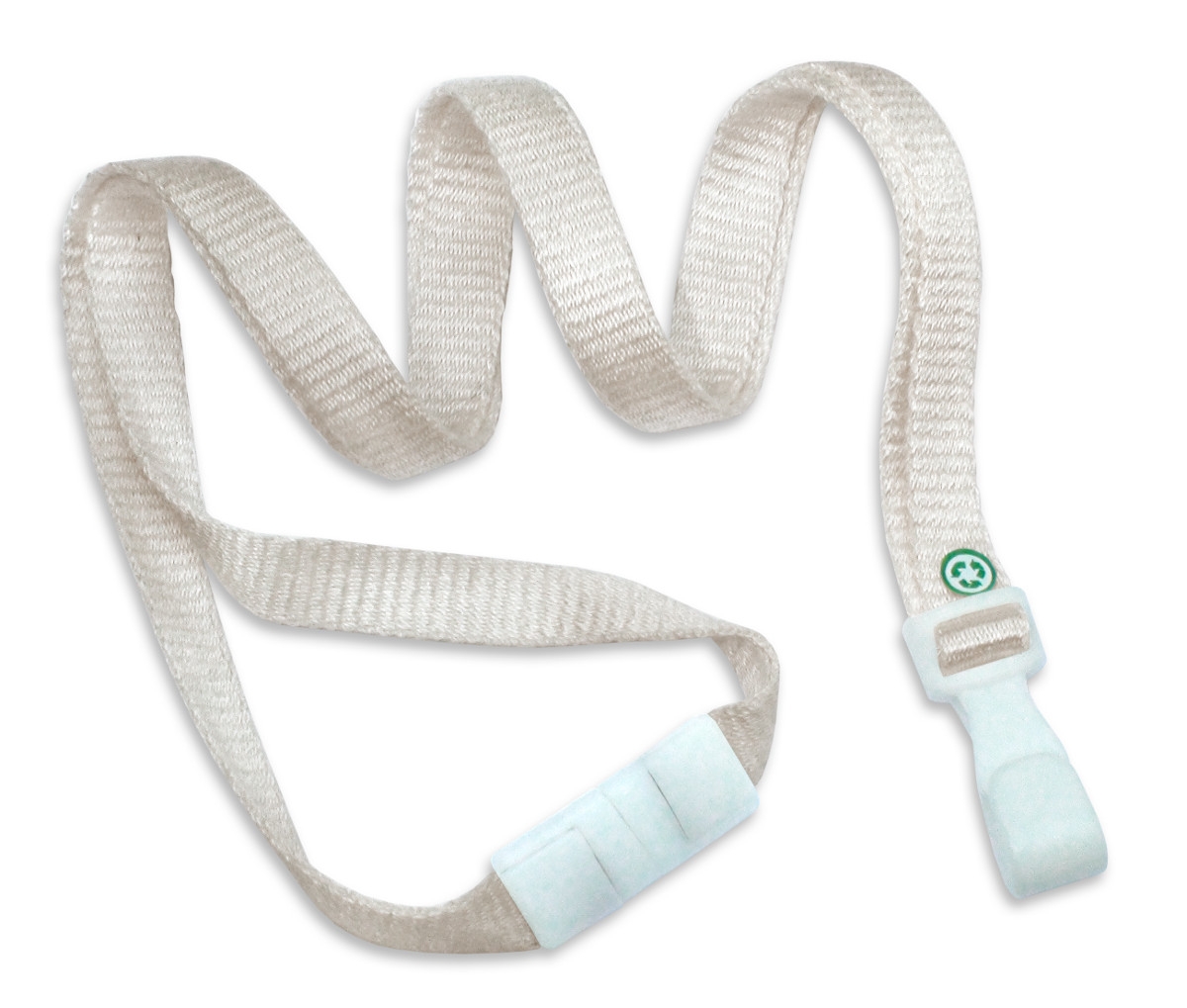 We're proud to offer three unique lanyard options for organizations committed to reducing their carbon footprint: Our new NextLife™ Fully-Compostable lanyards, Recycled P.E.T. lanyard, and Bamboo lanyards.
NextLife™ Fully-Compostable lanyards are a breakthrough in sustainable ID products. These lanyards stand out among other brands because all components (lanyard, attachment, and breakaway) are made of fully-compostable materials. The lanyard is made from organic cotton, and the attachment and breakaway are made from polymers derived from organic plant-based materials. NextLife™ lanyards are customizable with silk screen imprinting and available with compostable wide hook end fittings.
Recycled P.E.T. lanyards are made from 100% recycled polyester (100% post-consumer waste). We customize these lanyards using a water-based ink to make them a more "green" solution overall. Recycled P.E.T. lanyards are only available with a wide plastic hook end fitting. A safety breakaway can be added as well.
Bamboo lanyards are made of rayon fibers made from bamboo. Bamboo is one of Earth's most sustainable resources and is easily broken down into soil. These lanyards are also customized using water-based inks. Bamboo lanyards are available with the following end fittings: split ring, NPS swivel hook, NPS swivel bulldog clip, trigger snap swivel hook, wide plastic hook and lobster claw swivel hook.